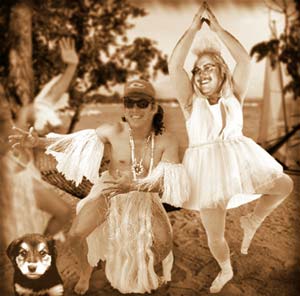 This rare photo of Hern doing the Waitangi was taken at a previous Waitangi celebration, years ago, before he was knee-high to a grasshopper's hole.
A brief prelude to this topic: Last year's Annual Waitangi Day Word Ass. Game has been retired so future generations of head bangers yet unborn may marvel at it's massive girth and extensive length of 265 replies and 14pages.
---
BTW, "The 7th Annual Waitangi Day Word Association Game" wouldn't fit in the fookin topic box.
RULES AS FOLLOWS: Read the last word posted, then post the first word that happens to come to mind.
Contestants, man your keyboards... on your fockin mark, get set...
*shoots cap gun, as bullets are too fockin dangerous*...
The last word on the previous Annual Waitangi Day Word Ass topic was...
"rigid"
- as posted by me